Each time I make this soap it gets better and better! I just love the combination of lemongrass and lavender. It's a delicate combination to be sure that the lemongrass doesn't overpower the lavender.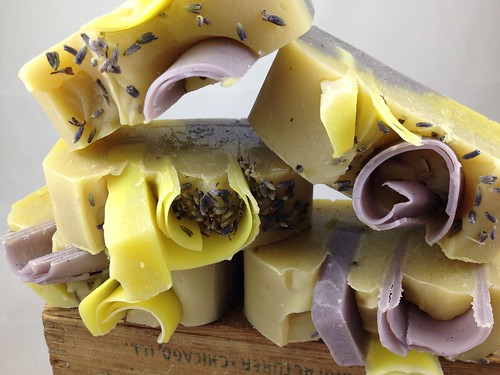 I think we finally got it just right!
This combination is great for this time of the year! It repels bugs! And, the yellow Brazilian Clay adds a little extra goodness!
The colors turned out nice as well!
What's your favorite bug repellent combo?